Dig a little deeper
Check out my executive profile, experience, references, and awards & honors here. For a copy of my resume, or for an interview or just more information in general, reach out using my "contact" page. Thank you for visiting my site.
Practitioner
Of transformational and secure technologies
Over the span of my career, I have developed, designed, implemented, and overseen the implementation of transformational technologies and systems that ensure secure but highly intuitive computing experiences for both customers and employees at global scale. I have done this with a focus on regulatory compliance & adherence to industry standards, and have won awards and recognition for doing so.
---
Trusted Advisor
An honest leader with high integrity
As an executive in the technology and cyber security space I pride myself on being a solid and honest advisor for Boards of Directors and executive leaders who do not have a technology background. I have worked hard to earn my place as a trusted advisor in boardrooms and executive suites to make technology an enabler instead of a barrier - that improves the bottom-line not becomes it.
Leader
With experience from start-ups to Global 50
I have spent 15 of my 25 years in this industry in leadership positions, managing teams and departments. I've led organizations as large as 3000 team members and have deep experience driving operational excellence through the implementation of innovative technologies. I currently lead Operations & Technology for a $21B+ financial institution.
---
Turn-around artist
Skilled in acquiring & developing high performing teams
In several positions I took poor performing teams and added (and occasionally subtracted) team members to create high performing organizations full of leaders and specialists who were engaged and empowered to innovate and succeed in their roles. A focus on acquiring people with high EQ and AQ was central to my success as a leader and turn-around artist.
CEO & Founder
Stealth Secure FinTech Startup
06/2023 - Present
Developing a secure FinTech startup with a group of partners, focused on disrupting the financial technology software market globally.
Working with other companies in fractional and advisory roles to support their growth and operations.

More to come in 2023!
EVP, Chief Operations & Technology Officer (COO/CTO)
Customers Bancorp
03/2018 - 05/2023
Accountable for Banking Operations, Operations Intelligence, Fraud, Information Security, Information Technology, Data Science, Program & Project Management, Facilities Services, Cash & Deposit Operations, Loan Operations, and Digital Operations for a $21B+ emerging digital-first bank.
Oversees approximately 28% of the Bank's revenue generation through fee and services income.
Reduced loan closing time from 57 to 11 days through process innovation activities in my first 45 days in this role.
Developed organization-wide initiatives to improve business maturity and agility while proactively managing risk.
Successfully implemented ISO 27001 certification for the Bank.
Chief information security officer
Customers Bancorp
03/2018 - Present
Led cyber security, governance, cyber risk, compliance, cyber fraud prevention, and DevSecOps for a $20B super regional bank and it's $3B emerging mobile bank.
Led organizational discipline for compliance with PCI DSS, NIST CSF, and FFIEC standards ensuring regulatory compliance with GLBA, SOX, and FINRA.
Provided executive guidance to the C-suite and Board of Directors around digital banking operations and the implementation of security controls to prevent cyber & inside fraud.
Led the execution of enterprise-wide initiatives to convert commercial bank into innovative digital bank.
Won several major awards for pandemic response, cybersecurity, and risk management while leading the organization.
Managing Partner, Global Advisory Services
Ricoh USA
02/2015 - 11/2017
Assisted C-suite clients in visioning, executing, and innovating technology to drive business transformation initiatives.
Responsible for division P&L performance and new customer/account acquisition. Led 11 VP-level reports.
Architected a secure hybrid cloud strategy for a global financial services firm (client), delivering a specialized platform to over 60,000 employees, reducing IT costs by 30% while ensuring regulatory compliance with PCI DSS, FFIEC, SOX, and FINRA.
Led regulatory compliance preparation for a national insurance company (client) implementing a public-facing cloud platform to enable patient communication and medical support saving over $30M annually.
Chief information officer
Coredial LLC
02/2014 - 10/2014
Led an agile group of 20 engineers, analysts, architects, and administrators for a growing B2B VoIP carrier.
Accountable for production and corporate NetOps, DevOps, Product-Side QA, Platform Engineering, DR/BCP, and Sec/CyberOps.
Led operations across 3 PCI compliant data-centers, ensuring ISO 27001 and CALEA compliance.
Chief Technology officer
Resources for Human Development, Inc.
04/2010 - 02/2014
Oversaw all aspects of technology for a $250M national health & human services organization operating FQHCs, medical practices, mental health, and addiction/recovery centers in 15 states with over 5000 employees.
Grew organization from 6 to 29 FTEs nationally, and built a strong network of consultants for regional operations, leveraging a $4M budget.
Inspired and implemented the organization's first EHR solution, producing over $2M a year in lost or inaccurate billing.
Led the implementation of a BYOD framework that saved $4M annually.
Educator for IT Ops, Governance & Infosec
Gerson-Lehrman Group, Inc.
10/2008 - 06/2010
Executive-level consultant for corporate Chief Officers looking for trusted counsel and conceptual support on issues related to Information Technology Operations, Technology Governance, Cyber Risk Management, Information/Cyber Security, Technology talent management, and Business Resiliency.
Worked on over 30 projects in 8 different countries worth over $100M in scope.
Head of IT, Security, Support, & Infrastructure (VP)
Strohl Systems
12/2007 - 10/2008
Oversaw operation of the production environment, all operations, security, and DevOps including over $50M in assets.
Managed a $15M operations budget, negotiated contracts, and selected key vendors.
Acquired by Sungard in 2008.
Prior experience
Philadelphia Metropolitan Area
07/1997 - 12/2007
Managed $60M regional technology operations and security division for a Fortune 50 global hospitality company.
Led IT service and support for a commodities exchange business acquired by a multinational corporation.
Managed a technology project for a global Fortune 100 petrochemicals company.
Engineered high-availability, secure networks and eventually was promoted to lead research & development for a telecommunications company.
Recommendations
From the people I've worked with who have helped me learn and grow.
Rarely do you come across someone who is talented at both big picture ideas and executing the small details — Endré is that person. As a Security Leader at Customers Bank/BankMobile, Endré constantly strives to cast a safety net to protect the bank and all of its employees/customers/partners. His determination from ideation through execution is admirable.

In the time I've known Endré, he has consistently been a strong colleague — capable of taking control of big projects and executing to the fullest. I highly recommend Endré as valuable contributor in personal and professional settings. He would be an asset to any organization. Please do not hesitate to be in touch if you have any further questions.

Robert Diegel - Bankmobile (Customers Bank)
Endre Jarraux-Walls was leading a group of senior executives within Ricoh's consulting organization to move the organization into a new direction. His vision of transforming the organization into a consulting-led organization required a delicate balancing act between old and new. Despite all the challenges, Endre had a unique ability to inspire others. He can eloquently paint the big picture or dive into the details and motivate his team to break barriers, remove obstacles, and show the path forward. Endre is a well-versed executive who has a deep understanding of technologies and solutions and can translate them for a business executive in a very competent and credible manner at the same time managing complex politics within an organization.

Stefan Laube - Ricoh USA
Endre is probably the most insightful, articulate and engaging public speakers I have met. I had the pleasure of working for Endre as the managing partner for Ricoh-USA. Our team provided strategic leadership to the Global 1000 focused on delivering innovative and transformation breakthroughs in today's ever changing landscape.

Endre has a very strong technology background with depth and experience. He has an innovative and creative talent of taking the most technical or obscure topics and relating them to be very easily understood, entertaining and engaging. Endre is very well read and current on the latest trends and innovations. His clever wit and rapport engage audiences effortlessly.

Carrie Lemelin - Ricoh USA
Endre Jarraux-Walls is a rare Global Executive who serves as a results-driven leader. In his latest role he built an organization from the ground up designed to take a Fortune 2000 Company in a new direction. He leads by inspiring others to think outside the box and to focus on results rather than activity. With a background as a smart Chief Information Officer, Endre is always on the cutting edge of technology and applying new breakthroughs in both thought and approach to better serve the organization and the customer's customer. Endre consistently shares his experience and knowledge to inspire and mentor others. These qualities translate into his ability to motivate a team to achieve extraordinary results. He is a practitioner and expert on business, partnership, and strategy development. Last but by no means least, Endre is a a highly competent 21st Century leader and a great change agent. I have worked with all kinds of change agents but Endre is a natural change leader to his core.

Mary Sylvester - Ricoh USA
I have worked with and supported Endre in his role as Managing Partner of Advisory Services & Business Consulting. He is a highly qualified, savvy global executive who possesses both strategic vision and the tactical implementation skills to make it happen. He inspired employees and external customers and partners with his leadership qualities and communication skills. Not only can Endre speak to a broad base of technologies and solutions, he can do so in a very competent and credible manner; creating a seamless story for our clients across our integrated solutions that includes Workstyle Innovation Advanced Workflow, Business Process Agility, Enterprise Mobility and Cloud services. It was a pleasure working with him.

Prasad Ayela - Ricoh USA
Endre lists himself as an agent of change. This is an understatement. The change he has brought to our employer has been both welcome and vast. After various attempts at efficient, bulletproof infrastructure, Endre appeared and in short order, had the place ship-shape. Hardware was only part of the bargain: he built a bullet-proof team too. Enterprise Information Systems became the department in which to work. Surveys bore out the customer satisfaction coefficient.

Endre also had to teach the human infrastructure about the virtual infrastructure, in a company that did not traditionally value its electronic resources. Where one finds deep knowledge in relative youth is a mystery. This gentleman obviously studied hard. Communication to the technical, non-technical and anti-technical are part of the package. Stated succinctly, Endre is the man you want at the helm of the ship.

Jeff Vineburg - Resources for Human Development
I have known Endre for over 3 years. Since then, I have worked under his immediate supervision, and worked closely with him to design and implement various technology initiatives and refresh the entire infrastructure of the company. In this role I have been able to develop a good sense of his background, skills, and work ethic.

Endre is an extremely dedicated worker, visionary, and inspiring leader. For the multiple years that we have worked together, he has tirelessly sought to not only upgrade the infrastructure of our corporation, but change the structure and overall reputation of RHD's IT department and how our company operates.

One of the aspects of his background that has allowed him to be such an asset to our company has been Endre's continuous exploration and use of advanced technologies, access to advanced hardware and software, and a willingness to invest the time to learn how to use them. This has provided Endre with a wealth of experience and skills.

Finally, one of the most evident aspects of Endre's professionalism is his work ethic. Coming in on weekends, late evenings, and working all manner of unusual and long hours in order to service the needs of the company has made him the most popular and respected IT leader that this company has ever had.

Because of his commitment and experience as a leader, his background and vision for future technologies and the well-being of the company, his wealth of experience, and his willingness to selflessly dedicate himself to the needs of those with whom he worked, I recommend Endre Walls for any company that wants to succeed, grow, and be productive. He will be an asset to any organization with whom he works. In Endre Walls, you will be adding an insightful and motivated leader who deeply cares about his job, his staff, and the overall well-being of a company.

Endre is a great friend, visionary, and mentor. His leadership, support, and confidence have been instrumental to my growth and development in RHD.

Joe Meighan - Resources for Human Development
Quality, ingenuity, innovative, creative, forward thinking, able to execute regardless of the tasks - these are just some of the word that come to mind when I recall my experience in working with Endre. Endre brought to Fiberlink a depth of understanding around Networking technology that was able to help us deliver secure, operational systems internally, but was also able to provide key differentiators for our products and services for our customers. Always researching and discovering new and better ways to do his job and roles for Fiberlink, Endre was known to his peers as a source of the latest and greatest information when it came to networking and security.

Personally, Endre made the work place a fun environment, regardless of whether it was just a 1:1 interaction or team of co-workers. His light-heartedness and great attitude, regardless of the circumstance made it a joy when it was time to work with him. I personally enjoyed the time that I got to work with Endre and was always comfortable knowing that with him on the task or the team with me, that it would not only get done, but we'd have fun doing it. Any organization would count Endre a rich asset to their profits. I hope that one day Endre and I do get the chance to work together again.

Paul Daigle II - Fiberlink (Now MaaS360/IBM)
Endre is extremely knowledgeable of all information technology,

 

works very hard and can always be counted on to get the job done.

 

He is forward thinking and works well with everyone.

Bill Deller - Starwood Hotels
Awards & Honors
Awards & Honors given in recognition of my contributions to the industry or my community.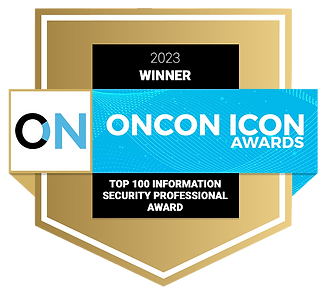 2023
Selected as one of the top 100 Chief Information Security Officers in the USA by a panel of cyber security industry peers.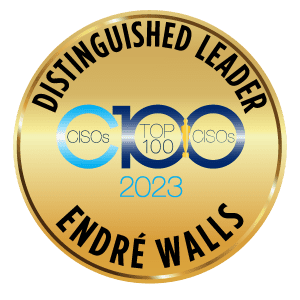 2023
Distinguished Leader award for 2023 from CISOs Connect selected by a panel of industry leaders.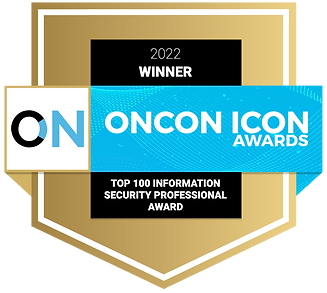 2022
Selected as one of the top 100 Chief Information Security Officers in the USA by a panel of cyber security industry peers.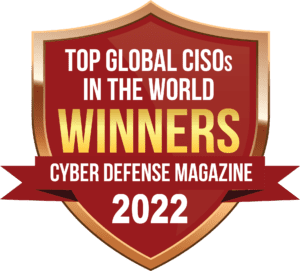 2022
Selected as one of the top 100 Chief Information Security Officers in the USA by a panel of editors with Cyber Defense Magazine.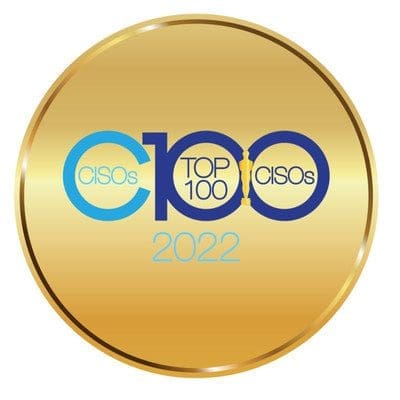 2022
Selected as a top 100 Chief Information Security Officers in the USA by a panel of cyber security industry peers.
2022
Selected as one of the top 100 Chief Information Security Officers in the USA by a selection committee with Corinium Global Intelligence.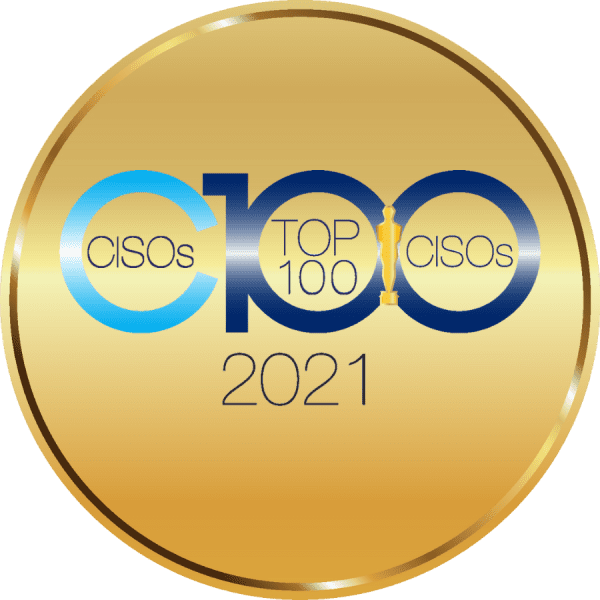 2021
Selected as a top 100 Chief Information Security Officers in the USA by a panel of cyber security industry peers.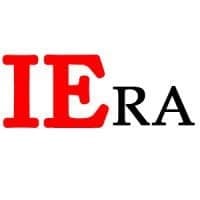 2021
Chosen as one of the top 10 Chief Information Security Officers in the Finance Industry by a panel of editors with Industry Era Magazine.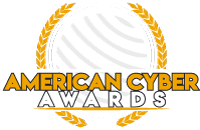 2020
Selected as one of the top 5 Chief Information Security Officers in the USA by a panel of judges for the American Cyber Awards.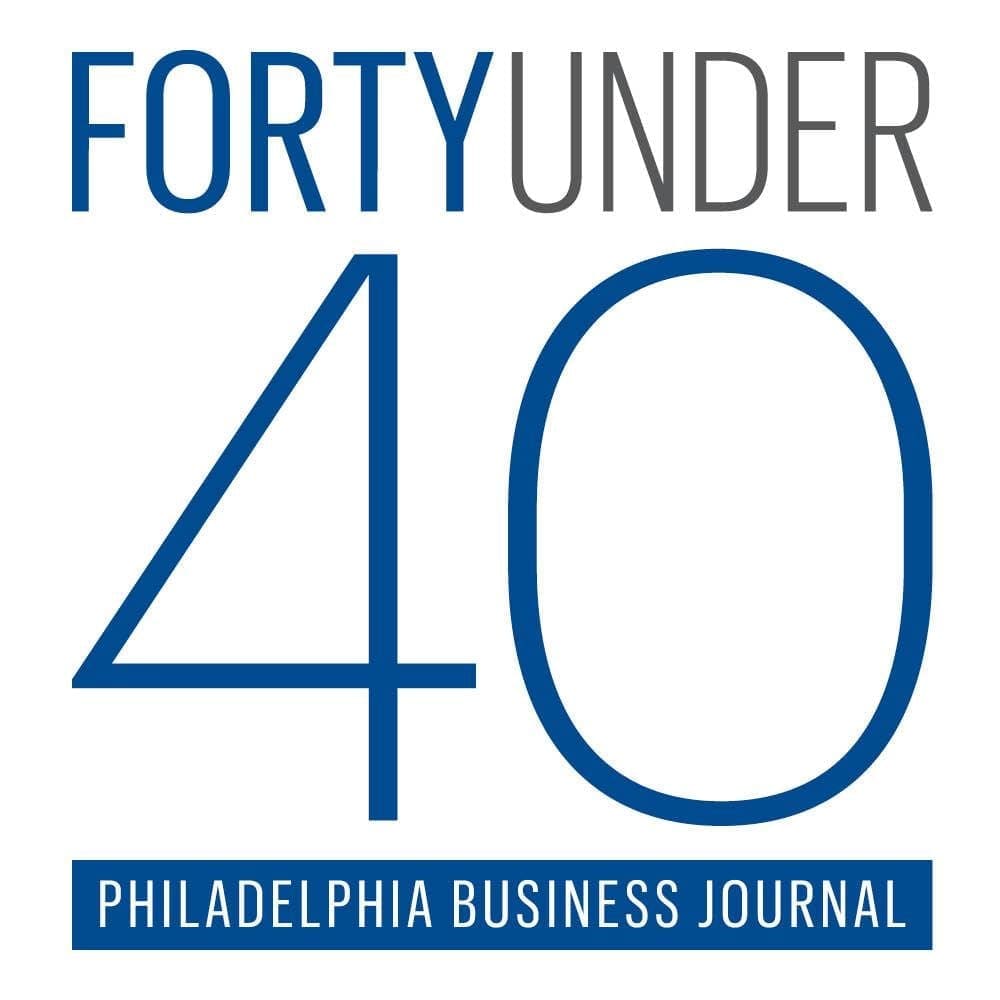 2019
Selected as one of the top 40 under 40 leaders & professionals in the greater Philadelphia region.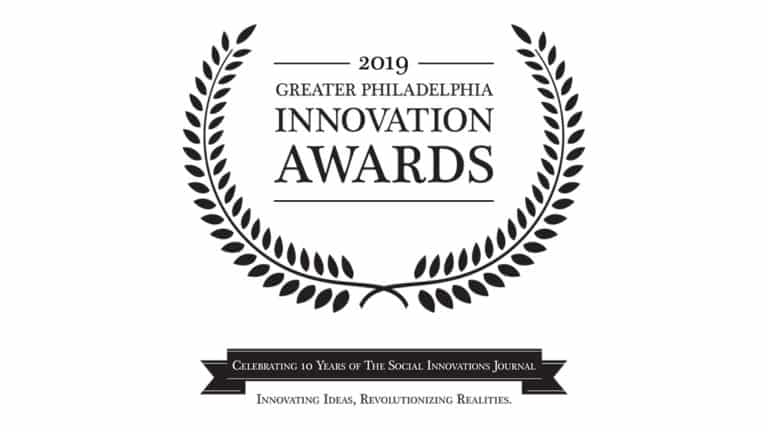 2018
Selected as a top innovator in the Philadelphia region for philanthropic foundations through my former non-profit.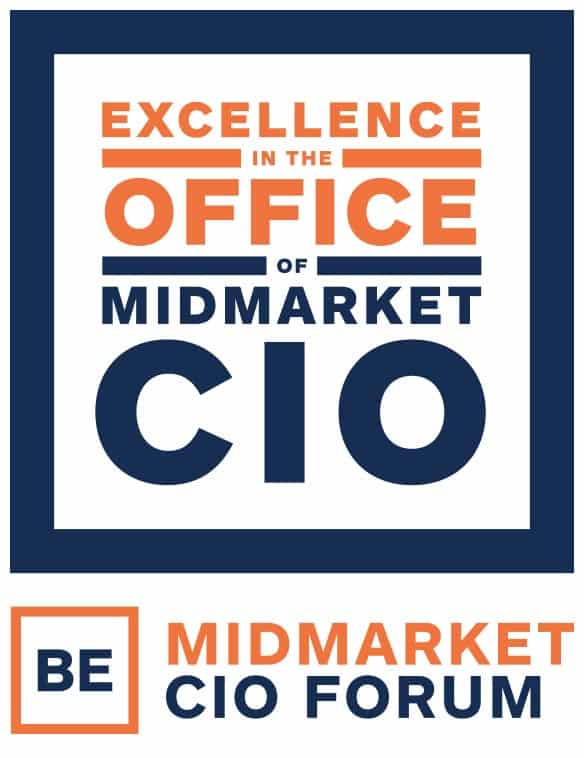 2013
Selected as the top CIO in the country for excellence amongst midmarket (under $50B) companies.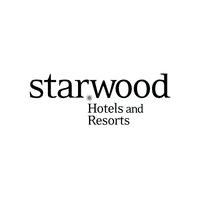 2006
Honored as a top future leader in Starwood's Leading Starwood program. The only technologist that year chosen.